NEW FOR SPRING 2023
Interwoven in the space between dreams and unconscious desires, we find ourselves in another realm. This is the place where amorphous patterns meet sculptural elements, sophisticated surrealism meets modern luxury, and the imagination transforms interior spaces. This season's theme is Dream.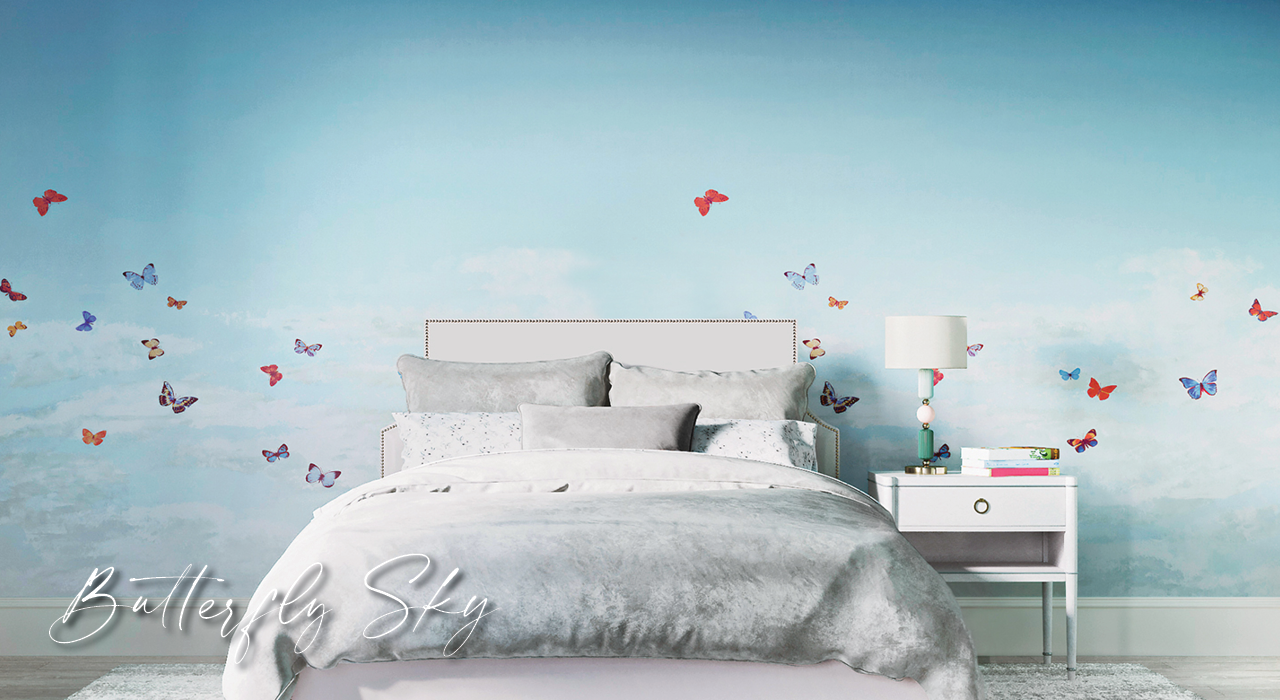 Butterfly Sky
Bring a flutter of romance to any space with this trompe-l'œil mural. Big, fluffy clouds float through a colorful, ombré sky with incredible depth and dimension. Up the ante with vibrant butterflies that add a touch of whimsy to this classically elegant cloudscape.
Hypnotic Hemp
Inspired by intricate tile mosaics, this grand waterfall design has incredible dimension and color. The modern ombré pattern is handcrafted by artisans using an array of colorful grasscloths. Each geometric piece is hand placed on metallics grounds to create a cascading design that excites your imagination.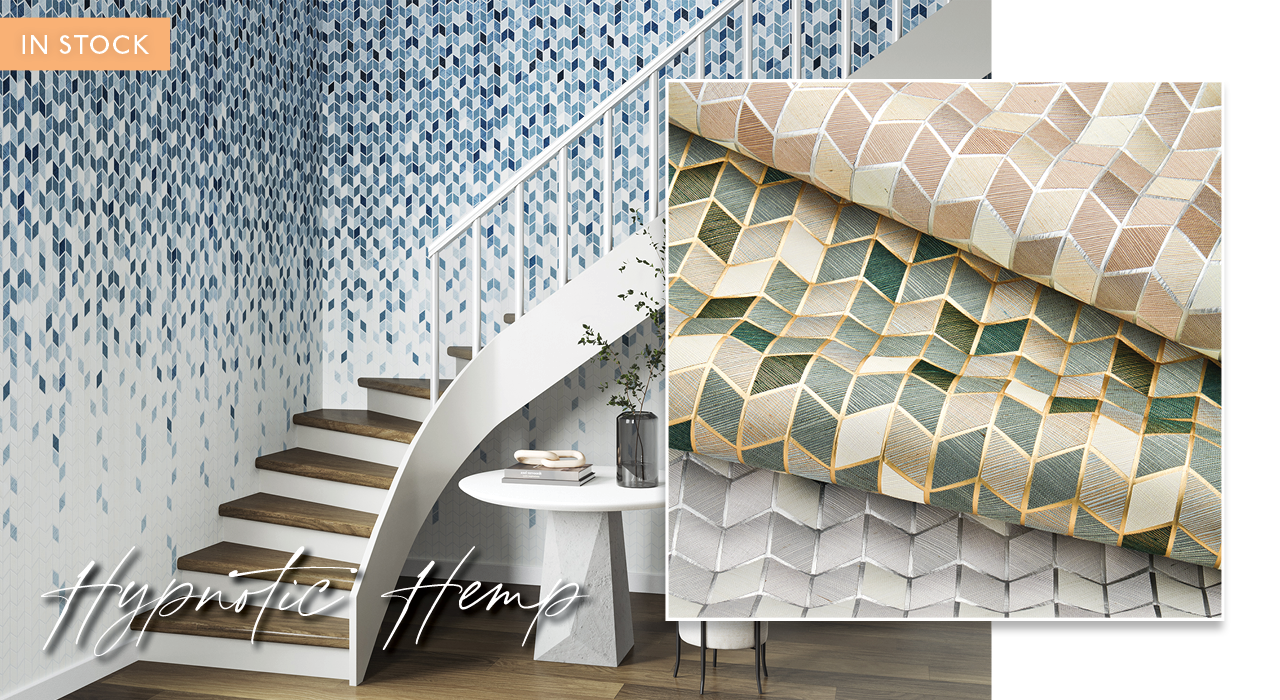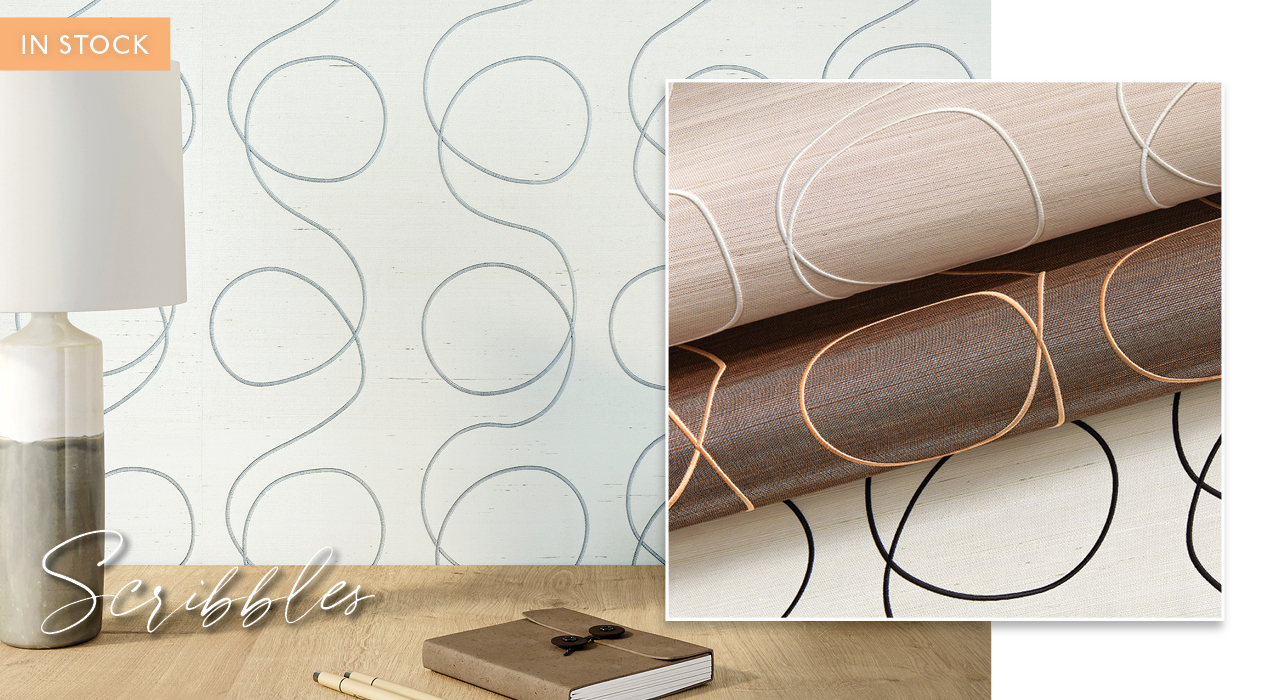 Scribbles
Fanciful flourishes pirouette down the walls evoking a playful style. The airy spiral design is embroidered on authentic grasscloth and finished with an anti-fray treatment for a delightfully textured style.
Vinyl Silk and Abaca
The sophistication of our handcrafted silk and abaca is expertly translated into luxurious performance vinyl wallcovering with horizontal striations and tonal hues. Luxury has never been so durable and affordable.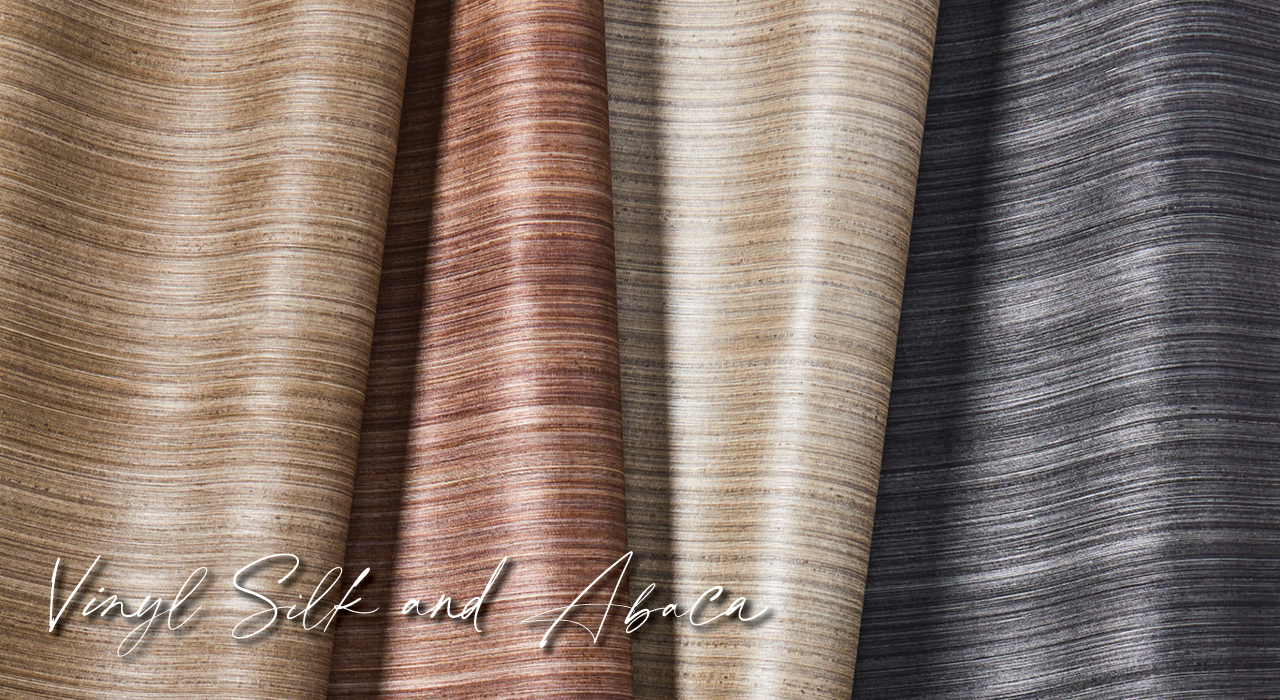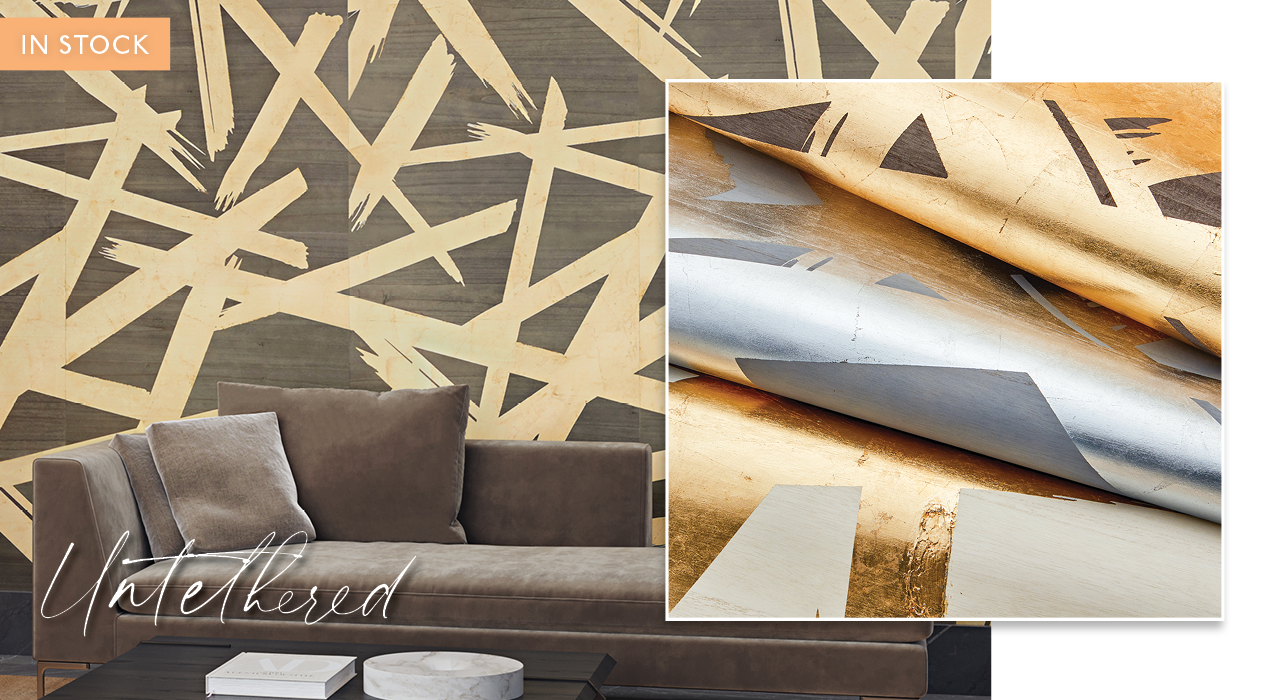 Untethered
Inspired by Abstract Expressionism, the powerful, calligraphic bolts of metallic leaf intersect and overlap to create a large-scale, brushstroke design that is both polished and refined.
Lacquered Walls
The luscious, high-gloss sheen of lacquer is expertly translated into performance vinyl wallcovering and is available in a range of neutral to vibrant colorways. Luxury has never been so durable and affordable.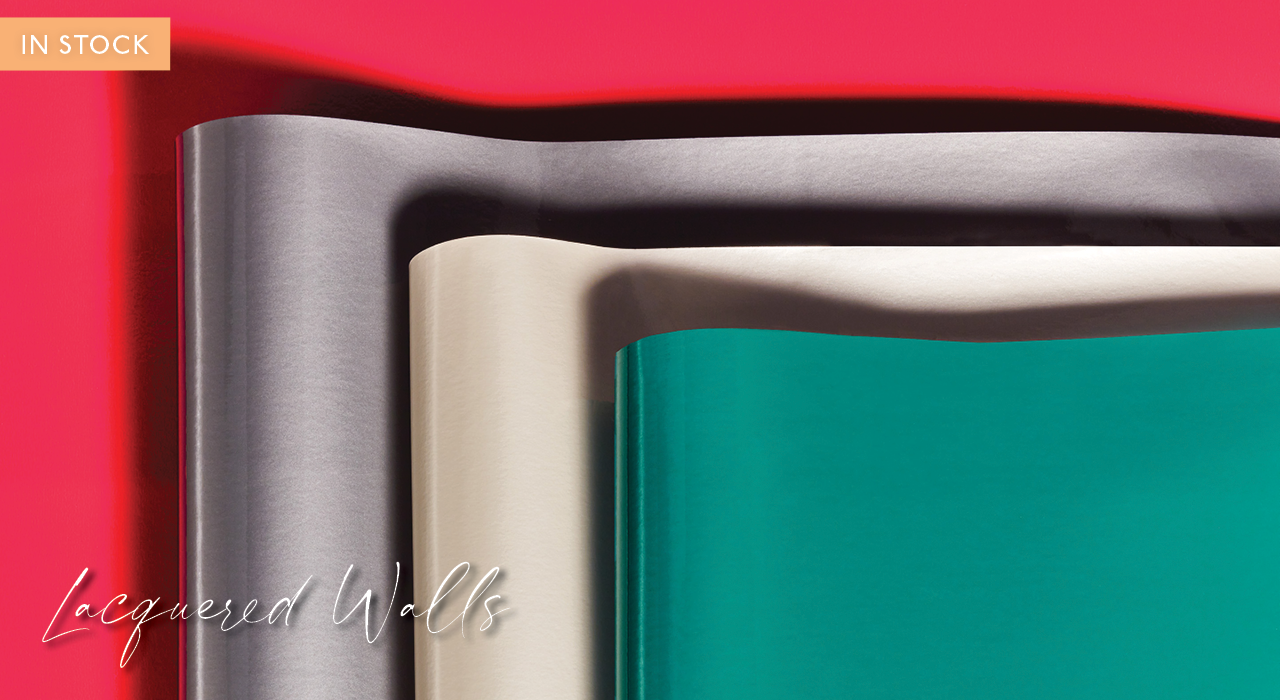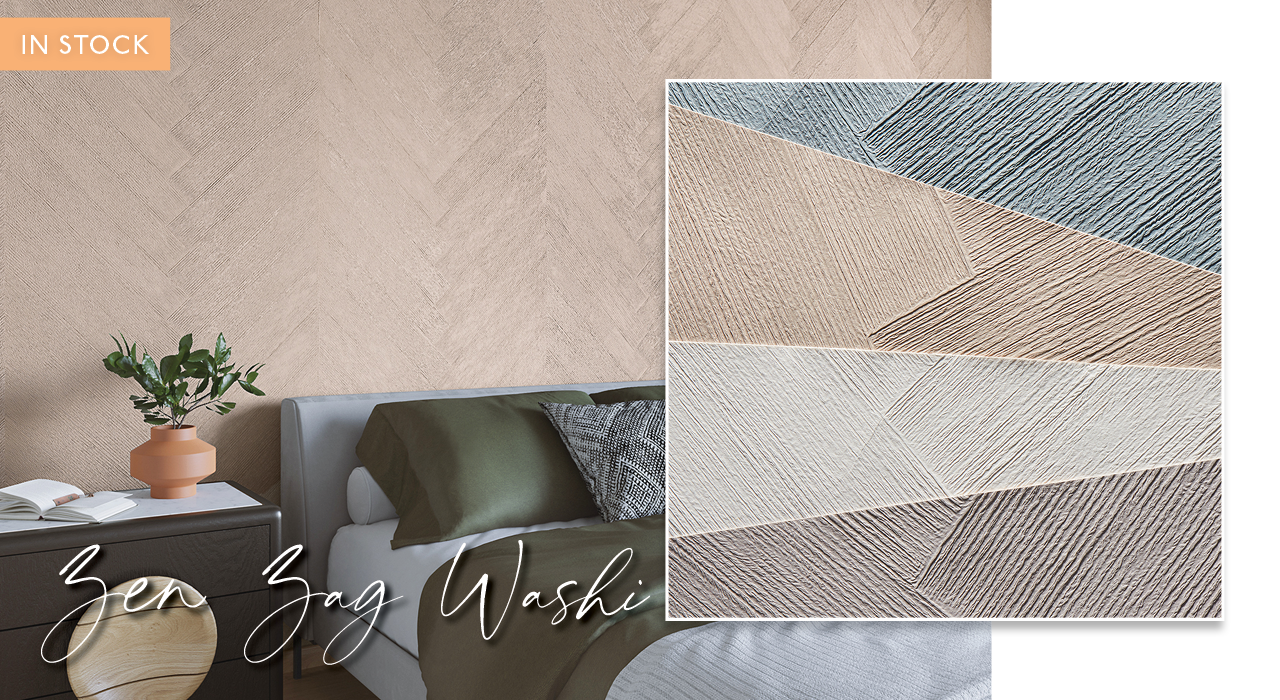 Zen Zag Washi
Experience the serenity of authentic abaca with this modern play on texture and shape. Crafted into a large-scale herringbone pattern, the natural material creates a layered, organic style in a fresh, neutral palette.
Surreal
Beautiful and intriguing, this abstract, dream-like piece of art translates into a powerful-yet-introspective mural. The large-scaled design and pearly soft hues effortlessly transport you to faraway skies.