OUR PJ PROMISE IS TO INSPIRE A MORE BEAUTIFUL WORLD

At Phillip Jeffries, we are working toward a goal of planting 1 million trees.
Thank you for helping us make this goal a reality because we plant a tree for every
order that YOU place.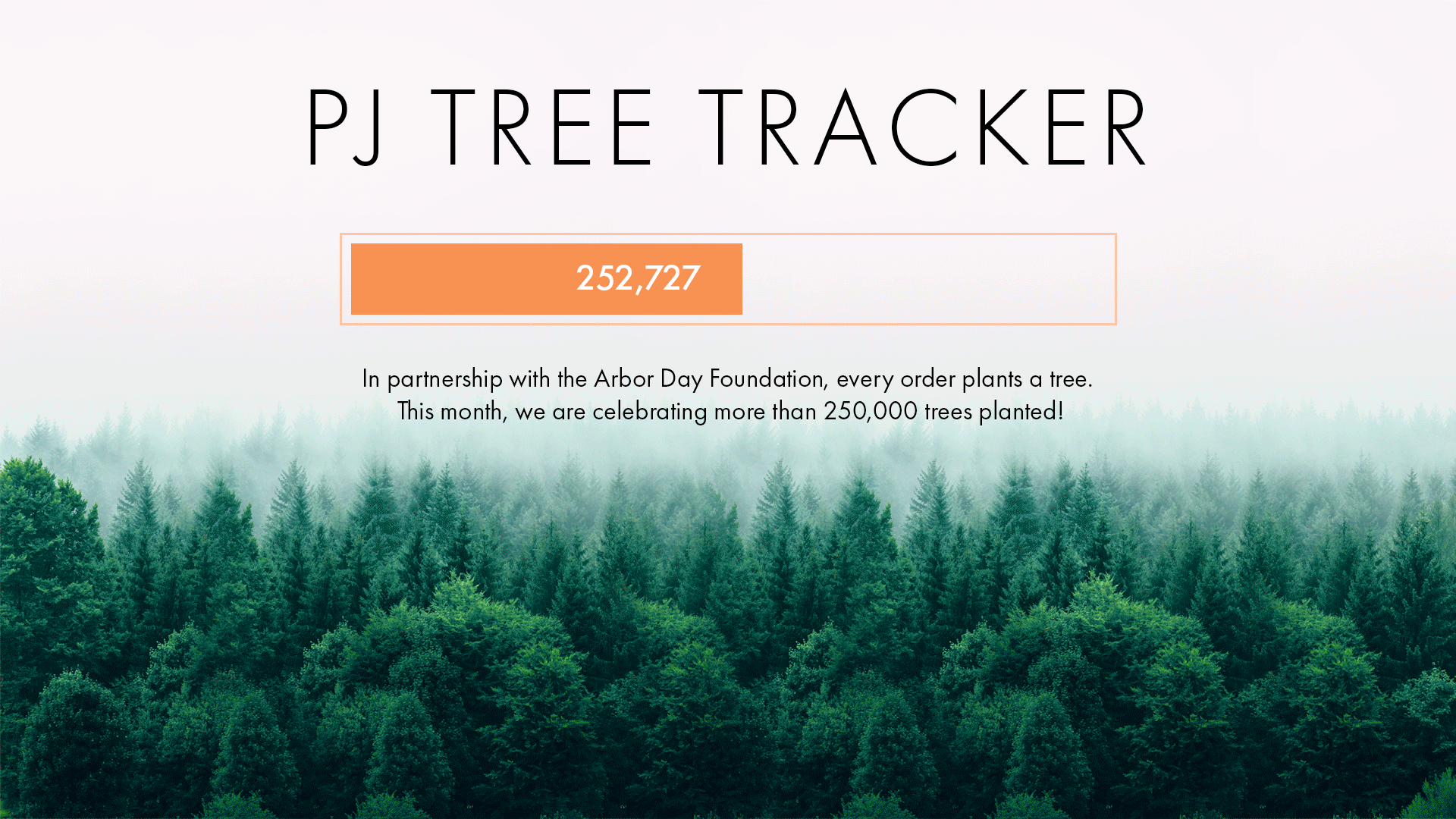 HOW IT'S MADE



When we source authentic, natural resources to make beautiful, artisanal, and specialty wallcoverings, we consciously source renewable materials, certified woods, and recycled content. It may be an extra step, but it's an important one to ensure our products make the world more beautiful at home and afar.
WE'RE PLANTING ALL OVER THE WORLD!



Every year, in partnership, with the Arbor Day Foundation, Phillip Jeffries plants trees to revitalize forest, support biodiversity and control erosion. These efforts play a critical role in sustaining communities both environmentally and economically.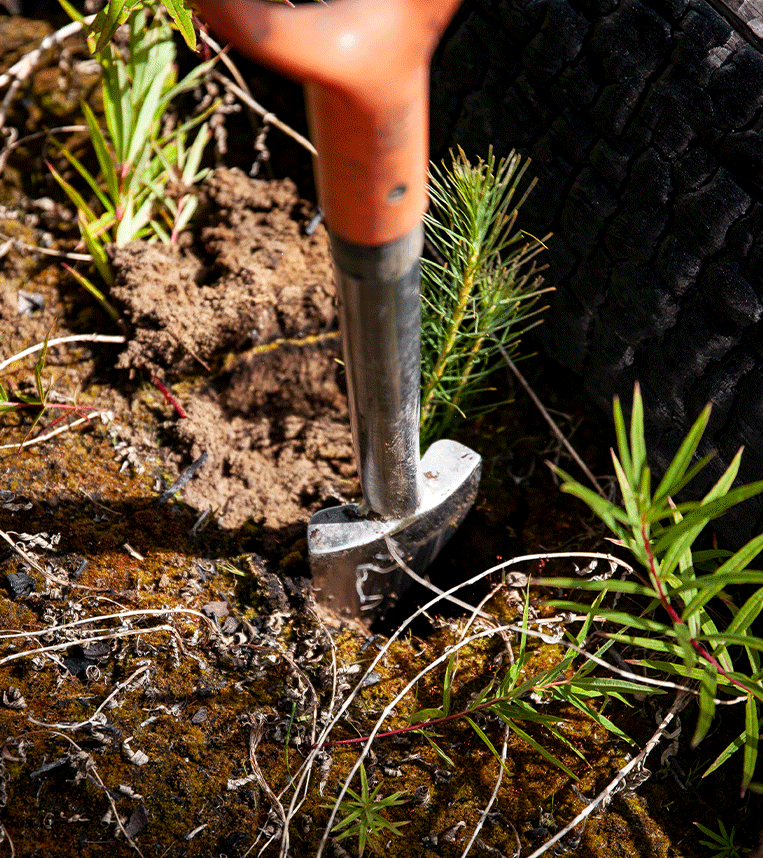 MICHIGAN STATE FOREST
To date, we have planted 22,133 trees in partnership with the ADF and Michigan Department of Natural Resources. These forests were heavily logged in the late 1800s, and statewide conservation efforts have been focused on bringing public lands back to their natural state.
This project will replant native stands of Jack pine, Red, and Easter White pine trees. In total, nearly 6 million trees are being planted through this partnership. And as the forests mature, they will provide a wide variety of ecosystem services including carbon sequestration and water filtration.
But most importantly, these trees mean forests across Michigan will see improved habitat for a wide variety of wildlife including deer, turkey, grouse, and — most notably — the Kirtland's warbler. These birds have only recently been taken off the endangered species list, thanks to concerted tree planting efforts like this one. They nest in young Jack pine forest stands and rely on them for survival. This work means Kirtland's warblers, and other species, will continue to thrive.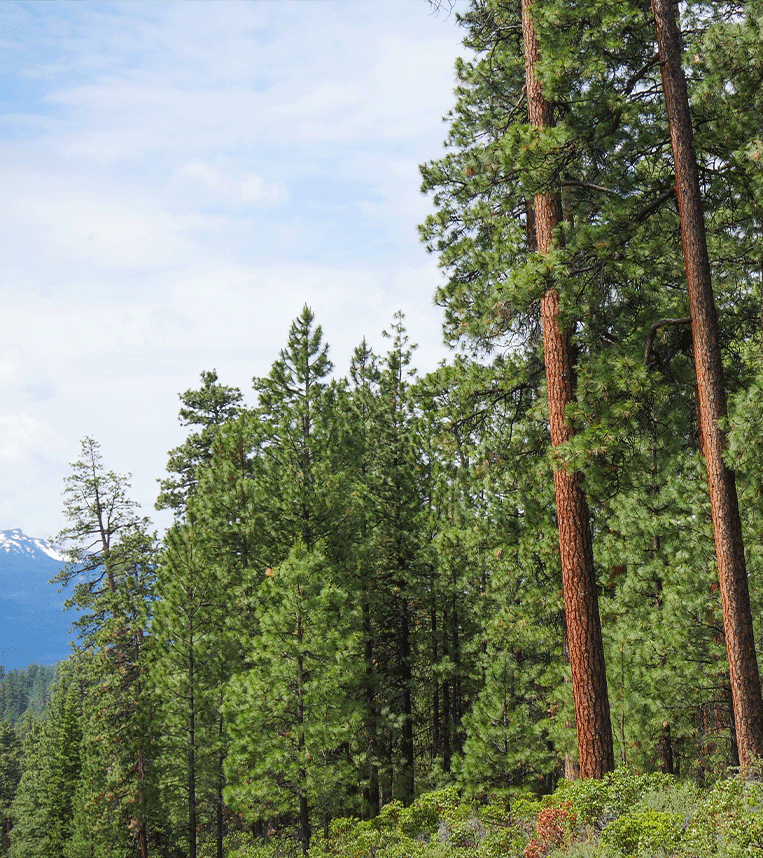 The Benefits Of A Healthy Home
As an ambassador and board member of the Sustainable Furnishing Council, Libby sits down with us to help raise awareness about the mental and physical benefits of an environmentally conscious home and the increase in demand for sustainable style from her clients.
Which wallcovering collections are your go-to to support sustainable design?
I used Harmony Hyacinth in my living room space at the Hampton Designer Showhouse and it was a huge hit! Letting people know that the geometric pattern was created by hand and constructed from actual hyacinth leaves was such fun, and the colors it comes in are stunning.

How has sustainable style and materials evolved and changed over the years
Probably the biggest change I have seen over the years is that sustainable products are becoming more affordable. There used to be such a huge cost disparity between green products and their less healthy counterparts and to see that gap getting a little smaller is encouraging!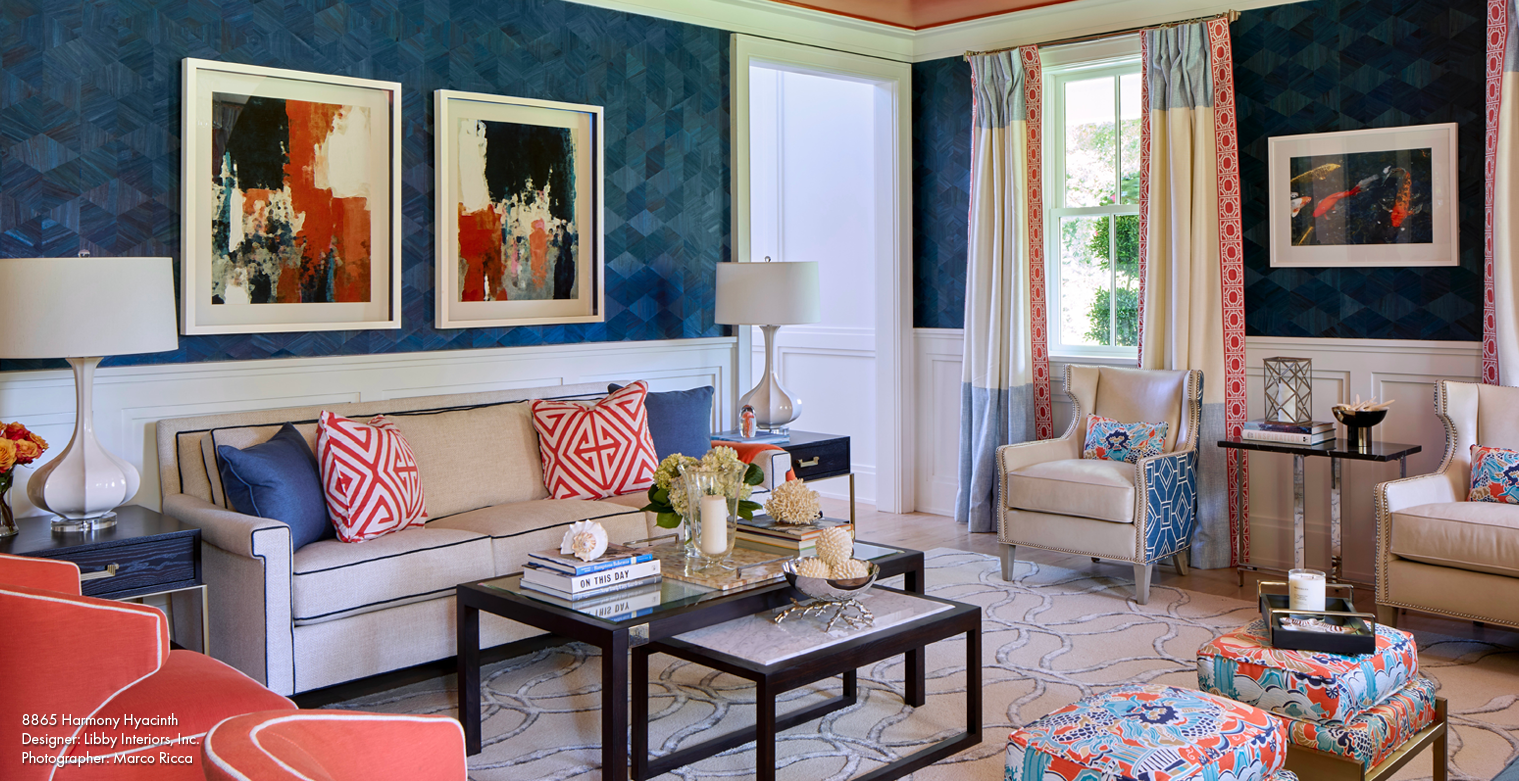 Designing With Integrity
Shawn believes in respecting the environment in every sense of the word which, to him, means using craftsmen whose work is true to their art forms, working with sustainable materials, using vintage furnishings, and choosing products that are honestly produced and made. We caught up with Shawn recently on Instagram Live.
Where do you find inspiration?
I find inspiration when I'm surrounded by nature. That's when inspiration strikes.
What do you love about cork wallcoverings?
It feels architectural to me when you put it on the walls— it feels like cork or wood. When you can add these beautiful wallcoverings without having to decorate, it feels very architectural to me. It feels decorative without being heavy handed.
MORE ABOUT CORK
Phillip Jeffries' authentic cork wallcoverings are harvested from authentic cork bark and are available in a range of rich and neutral colorways. Pure organic luxury for your walls.